Mar 31, 2017 08
30
AM
CDT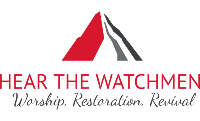 watch preview
This event has now ended:
God's Great Gathering - HEAR THE WATCHMEN Conference - Dallas 2017
Videos On Demand are all posted! There is still plenty of time to purchase and view all of the content from Hear The Watchmen Dallas for 30 days!
FAQ & Support
| How to get access?